Mike Balter Mallets
Mitch is a proud endorsing artist for Mike Balter Mallets. I encourage my students to seek out the best possible sound, and in my opinion that starts with the best mallets. Mike Balter's mallets help percussionists bring out an instrument's true colors, full range of dynamics, and are made with superb craftsmanship and care. More about Mike Balter's full line of products and other artists can be found here.
Clinics and Workshops
"Round Trip Ticket"
Latin Jazz meets Percussion Ensemble. Students go on a musical tour of Cuba, Brazil, and The United States as they learn six compositions based on rhythms and songs from each country. Non-percussionists encouraged to come along for the ride!
"Drummer as Conductor: Chart Management"
Geared towards drummers and big band rhythm sections, but helpful for all instrumentalists. Chart management and organizational skills. Singing along with the band. Intensity and density. Understanding a big band chart and developing a clear concept of direction throughout a performance.
"Some Assembly Required: Set-ups and Kicks"
The most fun playing in a big band is playing with the horn section. This clinic will help your drummers understand shout choruses, background figures, and ensemble sections. A few tricks up our sleeve will make for a tight band sound.
"Essential Styles"
The most valuable asset to a drummer is the number of styles we can play authentically. Covered in this clinic are: Swing, Shuffle, New Orleans Second Line, Bossa Nova, Mambo, and James Brown-style Funk.
Cedarburg High School
Mitch currently serves as the Director of Percussion Studies at Cedarburg High School in Cedarburg, WI. He teaches lessons, coaches percussion ensembles, and works with the drum line. More info about the CHS Band Program can be found here: http://www.chsbands.org/#!people/cjg9
In May 2016, Mitch hosted the Fourth Annual Night of Percussion. The NoP featured 15 different student performances ranging from solos to multiple percussion quintets. The video of the event is below.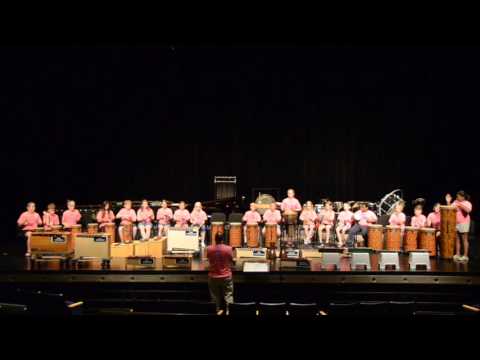 In July 2016, Mitch coordinated the 2016 CHS Summer Percussion Camp. The camp was a four day intensive workshop, geared for students in 6th grade to 12th grade. The students had a sight reading/technique class, Samba Batucada class, and learned a pretty difficult Percussion Ensemble piece. In addition, each day featured a special guest artist who presented a masterclass on their area of expertise. These artists included Cecilio Negron Jr. (Wisconsin Conservatory of Music/Proyecto Bembe/De La Buena), Carl Storniolo (Milwaukee Symphony Orchestra/Skylight Opera Theater), David Bayles (University of Wisonsin-Parkside/UW-Milwaukee/WCM), and Jeff Hamann (Bassist Wisconsin Conservatory of Music/WPR Whad'ya Know).
Here are videos of the final concert!
Samba Batucada: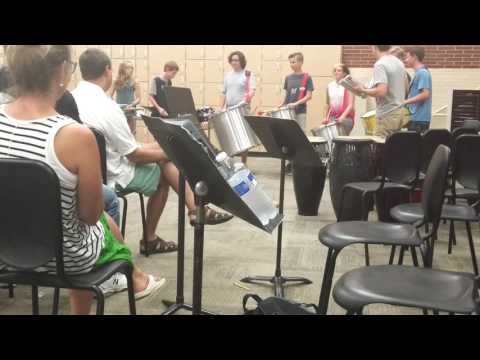 Bomba Yuba & Bomba Xica (arrangement by Cecilio Negron Jr.):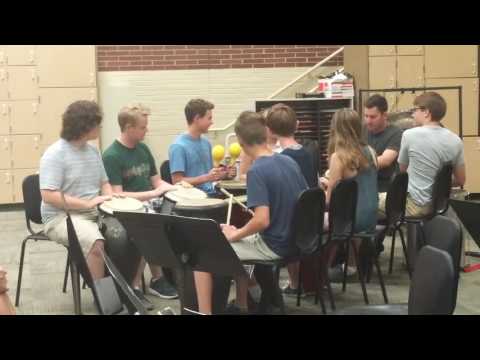 "Fire" by Pete O'Gorma: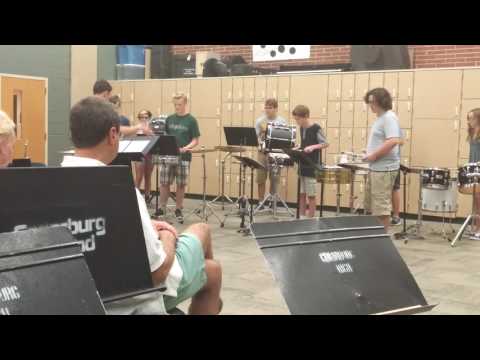 Private Lessons
Mitch teaches one-on-one lessons to students of all ages and skill levels.
Testimonials
"Mitch creates an excitement in his students about music that is wonderful.  He did a fantastic job working with our students both in the private lesson and ensemble rehearsal settings.  My students loved working with Mitch." — Chuck Flowers, Director of Bands, Park Tudor School, Indianapolis, IN
"Mitch thank you so much for inspiring our boys! They loved going to drum lessons. We wish you all the best!" — Leslie W, Parent, Indianapolis, IN
–MORE COMING SOON–
For inquiries, please visit the CONTACT page of this website.
Sign up for the ShineyMusic Newsletter!